Statement from #DelDems Chairman on DEGOP calls for civil discord in the face of COVID-19
Press Release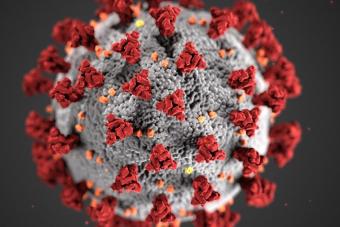 A statement from Delaware Democratic Party Chairman Erik Raser-Schramm on Delaware GOP calls for civil discord in the face of COVID-19:
Republicans abandoned their belief in government as a force for good more than a generation ago, when President Reagan famously said "the nine most terrifying words in the English language are: 'I'm from Government, and I'm here to help.'"
Since then – and long before President Trump was even a gleam in Mitch McConnell's eye – Republicans at all levels of government have used whatever power they've been able to amass to attack our institutions and starve government of the tools, talent, and resources America needs – especially in the face of crisis.
When the GOP declared it didn't believe in the very government it sought to control, it was only a matter of time before it stopped believing in science, stopped believing America was capable of solving big problems without bombs and bombast, and ultimately stopped believing in the promise of America itself.
Last week, the Republican Party here in Delaware reached a new low, taking aim at the rule of law and those who uphold it. In an open letter, the Delaware Young Republicans urged law enforcement officers to abdicate their responsibility in enforcing COVID-19 related public health restrictions. They even offered to "aid" (some might say bribe) law enforcement officers who followed their directive.
"Resistance to tyranny is fidelity to the Constitution," wrote DYR President Sam Chick. "We support and encourage state and local officials who decline to enforce these unconstitutional restrictions, and offer aid and support to any officer who is retaliated against by the establishment for their loyalty to American principles."
These are the despairing depths at which the Delaware GOP now finds itself, frolicking in the mud with anarchists and nationalists as together, they aim to diminish the rule of law and the patriotism of those who enforce it. And it's all the more troubling knowing the Delaware GOP Chair, who was once Delaware's top cop and knows full well that a State of Emergency declaration carries the full force of law, has chosen to follow the most extreme elements of her Party in a dangerous direction.
It's not a surprise that Mr. Chick and others who have been arrested for violating Delaware's Emergency orders might disagree with those directives, but the overwhelming majority of Delawareans are law-abiding citizens who are complying with the DPH and CDC recommendation because they understand their responsibilities to their neighbors during this public health crisis.