DelDems announce changes to March caucuses due to COVID-19 outbreak
Press Release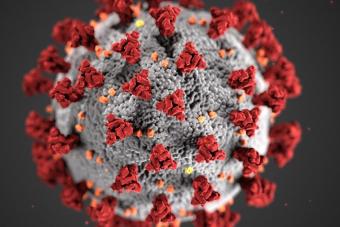 DelDems announce changes to March caucuses 
due to COVID-19 outbreak
The Delaware Democratic Party is announcing significant changes to the remainder of its March Delegate Selection Caucuses in response to the coronavirus (COVID-19) pandemic.
March caucuses were planned for Democrats in each of the state's 41 Representative Districts, where electors to the State Party's Delegate Selection Convention were to be chosen. The Convention, currently scheduled for May 9 in Dover, is where Delaware's delegation to the 2020 Democratic National Convention will be selected. 
Moving forward, caucuses in districts where elections are not necessary will be canceled, while districts, where voting is required, will have their caucuses replaced with drive-thru voting stations designed to significantly limit human-to-human contact.

The changes were ratified in an emergency vote of the Delaware Democratic Party's State Executive Committee on Monday.

To date, 14 of 41 districts have already caucused and chosen their electors, including all districts in the City of Wilmington and Kent County. Another dozen districts will not need to caucus because the number of people on the ballots in those districts does not exceed the four people each district is eligible to send to the state convention.

"Months of planning and public outreach has gone into our Party's delegate selection process, but the realities of this public health emergency dictate the need to adjust our process," said Delaware Democratic Party Chairman Erik Raser-Schramm. "While district-level caucuses are wonderful Party-building events, we must prioritize the health and safety of our communities, while ensuring our process remains fair and democratic."
The new drive-thru voting schedule for the remaining districts can be found below. Representative District-level voting is open to any registered Democrat living within the geographical confines of that district who registered to vote prior to Jan. 1, 2020. If you do not know your Representative District, you can look it up here: https://ivote.de.gov/voterview
While pre-registration is not required, anyone who does so at least 24 hours before the scheduled start of their voting hours will receive an electronic copy of their ballots. All ballots must be completed, signed, and hand-delivered by the end of each respective district's voting period. Electronic submissions cannot be accepted.
District Caucuses
Already Held (14)

District Caucuses where Elector Slates can be Administratively Approved (12)

Upcoming
District Votes  (15)

RD1 (Wilmington & NCCo)

RD5 (NCCo)

RD6 (NCCo)

RD2 (Wilmington)

RD10 (NCCo)

RD7 (NCCo)

RD3 (Wilmington)

RD18 (NCCo)

RD12 (NCCo)

RD4 (Wilmington & NCCo)

RD19 (NCCo)

RD13 (NCCo)

RD8 (NCCo)

RD21 (NCCo)

RD14 (Sussex)

RD9 (NCCo)

RD24 (NCCo)

RD15 (NCCo)

RD11 (Kent & NCCo)

RD27 (NCCo)

RD16 (NCCo)

RD28 (Kent)

RD36 (Sussex)

RD17 (NCCo)

RD29 (Kent)

RD37 (Sussex)

RD20 (Sussex)

RD30 (Kent)

RD38 (Sussex)

RD22 (NCCo)

RD31 (Kent)

RD39 (Sussex)

RD23 (NCCo)

RD32 (Kent)

RD41 (Sussex)

RD25 (NCCo)

RD33 (Kent)

 

RD26 (NCCo)

RD34 (Kent)

 

RD35 (Sussex)

 
 

RD40 (Sussex)