Chairman Raser-Schramm's statement on Delaware's Presidential Primary results
Press Release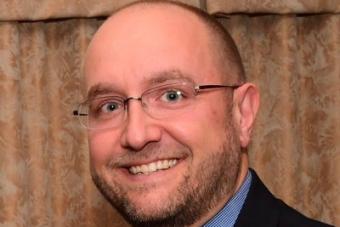 Delaware Democratic Party Chairman Erik Raser-Schramm has released the following statement on today's presidential primary election here in Delaware: 
Today, voters sent a clear message that Delaware is Biden Country. And with the First State's enthusiastic voters and volunteers, we are going to do our part to make America Biden Country this fall.

I want to thank all the elections officials and poll workers who worked hard today and over the previous weeks and months to ensure voting was safe and secure during this unprecedented pandemic. I'm also grateful to the General Assembly and Governor Carney for ensuring that voters won't have to choose between their health and their voice in this year's elections. To those who voted at polling places today or previously via absentee ballot, thank you for your commitment to our democracy. 
We are now just six weeks from the day on which Vice President Biden will formally become our Party's nominee, and less than four months away from the most important election of our lifetimes. The time is now, however, for Democrats and all Americans of goodwill to unify and do our part to help elect leaders like Joe Biden – leaders who will restore sanity, dignity, and promise to this great country we love.